Welcome to Hotel Great Maratha
Situated in the heart of Sangli, Hotel Great Maratha immerses guests in the distinctive lure of an Indian culture and the subtleties of contemporary charm. An active industrial and a vibrant cultural hub of India, Sangli hosts a wide array of artistic events throughout the year, including the Sangeet Kala Mahostav Music Festival
Apart from this Sangli has many small scale as well as large scale industries which dab in foundries, capacitors, industrial starch and power tools. Due to this steady rise in agricultural as well as industrial development, Sangli today witnesses a large flow of guests across the country and from foreign lands. Our commitment to the traveling guest is to satisfy their two essential yet simple expectations i.e. to provide a friendly and courteous staff and most essentially provide them with a clean spacious room where everything is in a working order. We're a perfect gateway to the contemporary marvels and historic charm of the destination. Ideally situated along the city's most beautiful tree-lined avenue, Vishram Baug with direct connectivity to several major commercial offices and centers. The Sangli Railway Station is approximately 5 – 10 minutes away.
Luxury Rooms
Royal Suite

Enjoy a peaceful abode with the best-in-class hospitality at our Royal Suite Room. A tastefully decorated living area and bed room awaits your arrival, to delight you with comforts on offer. Designed to comfortably accommodate a couple, the Royal Suite room gives you access to a sit out with Television and a cozy Bedroom with other amenities. Value added Service :- A pair of Laundry Complimentary.

Details

Executive Suite

Pamper yourself with the pleasant stay at one of our lavish and spacious Executive Suite Room. Our suites come with a separate living room and Bed room, hence ensuring more privacy. Cuddle up in your bed or settle down on the sit out in your well furnished living room. Gaze through the French windows, suites provide you an exclusive Sangli-Miraj Road view. Value added Service :- A pair of Laundry Complimentary.

Details

Super Deluxe

Our Super Deluxe rooms are well appointed with great interior design and facilities which include Eco friendly Air-conditioning, Interactive LED's, Wi-Fi on demand (Chargeable), Tea/Coffee maker, make the guest truly pampered. Available in Separate Beds as well.

Details
Other Visitor's Experiences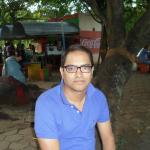 vastupal
Overall I think good place to stay in Sangli the rooms were neat and good reasonably priced good service the rooms also included buffet breakfast the hotel is well located it also has kamat pure veg restaurant with good price bit the quantity of food is less further the hotel has nice big lawns good for leisure also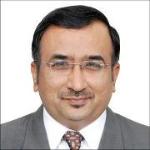 KJOSHI13
I do visit Sangli many times in year mostly travel from Pune go in early morning and Come late night , only due to good Hotel in pune.But this time based on schedule ,I need to stay and with good fortune I got this hotel. It is as good as any other good hotel in Pune which are managed by Local. Good menu for Food to choose.Good Elevation. Best thing near is NATURAL ICECREAM parlor and enjoy your desert . Do use this for 2 to 3 days stay. will save lot of travelling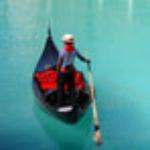 AjayKK
We booked 5 rooms. Rooms and hotel were very clean. Good property. All of us enjoyed the stay. The breafast was also good so was the meals though all veg. Deluxe AC rooms are small but Super Deluxe AC rooms are decent.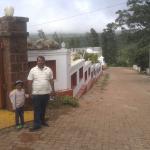 jagtap mangesh
I went with family in Sangli so I selected this hotel online. It was as per our expectation. The rooms, lobby, corridors, outside garden was nice. The restaurant was only veg that was only one issue but OK. Drivers stay was allowed on Rs. 200 charges. Hotel was nice.
Upcoming Events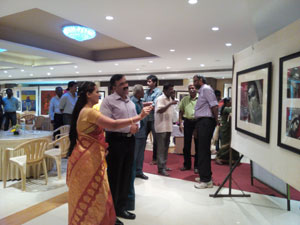 Expired
Painting Exhibition
14 October 2015
Vaishali Patil handmade paintings Exhibition hosted by Abhalmaya Foundation Sangli.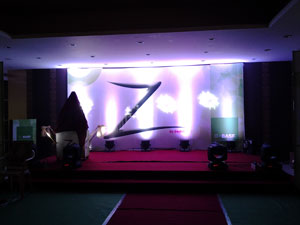 Expired
Music Concert
17 September 2015
Samruddhi Musical Concert
We took pleasure in hosting an event for Samruddhi Industries for specially Gazhals by Atul Bele Sir from Pune.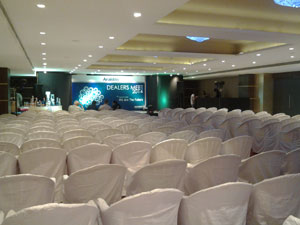 Expired
Conference
16 September 2015
Zampro Launch by BASF
Product name Zampro launched at our Banquet Hall by BASF one of the best solution for Downey Mildew disease management for Grape Farmers.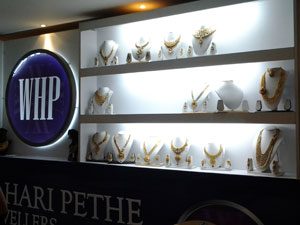 Expired
Jewelery Fair
17 March 2015
Waman Hari Pethe Jewellers
Exclusive Jewelary Exhibition from Mumbai's one of the top Brand Waman Hari Pethe Jewelers done in our Banquet Hall for consecutive years.